Services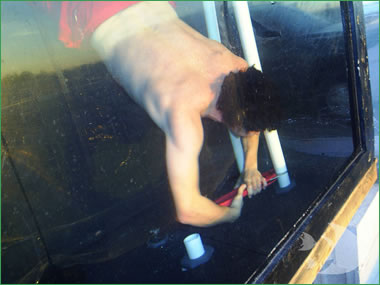 The Art and Science of Aquarium Design
At Aquarium Design International, we offer a unique aquarium design-build experience and provide our customers top of the line products from the most respected aquarium component manufacturers. We apply the latest technological advancements in aquarium development and continue to push the envelope with respect to quality, size and creativity. Our state of the art life support systems include water chillers, bio reactors, water movement devices, LED aquarium lighting and control systems to ensure optimum lighting and true environmental conditions for fish, corals and other marine life. Our structural support frames are custom designed for each individual tank and are engineered so they are able to easily sustain the physical requirements of water weight, pressure, and other stress factors. We supply everything from individual aquarium components to complete high-end turnkey aquarium systems installed anywhere, worldwide.
Custom Aquarium Development & Installation
We construct your aquarium to your desires and utilize top of the line products from the most respected companies in the industry. On-site aquarium installation is managed by our personally trained and certified technicians. When the build is finished and testing is complete, the life cycle begins.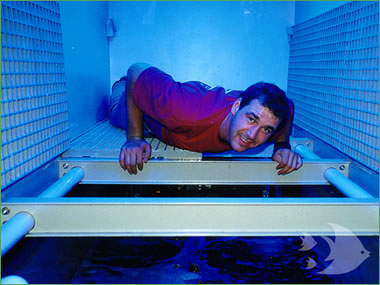 Aquarium Maintenance
Weekly / Monthly maintenance and a 24-hour emergency number are available in South Florida's Dade, Broward, and Palm Beach counties as well as the New York Tri-State area and Los Angeles, Southern California.
Our dedicated team of trained professionals are ready to handle any challenges around the clock. The life in your aquarium is important to us, and we will do whatever is possible to ensure that the health and welfare is always maintained. Our aquariums are installed and maintained worldwide; in areas not directly serviced, referral arrangements may be suggested to our aquarium service affiliates.
We will work with you to create a living eco system that becomes a true work of art and the centerpiece of enjoyment for your friends and family for years to come.